One of the best ways to learn Spanish (along with our Spanish courses of course!) is to watch Spanish and Latin American films. Luckily with Escuela Delengua this is easy! With film viewings at the school, trips to open air cinemas and an extensive Spanish film library, our language school in Granada is the perfect place to learn Spanish through cinema.
Although most language students associate Spanish cinema with teachers who put DVDs on in class so they can mark homework in peace, Spanish films are actually a fantastic learning tool. Watching Hispanic films can help you to get used to the rhythm and speed of Spanish speech, in an environment that can be more comfortable initially than having a conversation with a native Spaniard. Not only this, it is a great way to improve your vocabulary, with words and phrases that may not appear in course books, like slang or idioms.
Watching Spanish films can also help you to learn a little about the different cultures of the Spanish speaking world, whether it be the south of Spain or the Caribbean coast of Mexico. Themes of identity and societal issues are frequent in many popular Spanish language films; they allow you to take a glimpse into the history and current issues of the Hispanic world.
There are three ways to learn Spanish through film with our Spanish school, Escuela Delengua:
Cinema at the school: Film nights are one of the activities our Spanish language school holds every few weeks and are always an enjoyable opportunity to get together with friends and learn Spanish. The variety of films carefully selected by our teachers not only means that there's something for everyone, it also allows for a wider understanding of the Hispanic world as a whole and a greater comprehension of different accents and linguistic changes. Recent films have included the fantasy Pan's Labyrinth (El Laberinto del Fauno), the comedy Eight Basque Surnames (Ocho Apellidos Vascos) and police thriller Marshland (La Isla Mínima). Films are subtitled in Spanish to help students learn vocabulary effectively, regardless of whether the actors may be speaking rapidly or with an unfamiliar accent.                                                                                                                                                                                                                                                                                                                    
Film Library: Another way to learn Spanish through film at our language school is by borrowing DVDs from our fully stocked library. Alone or with a small group of friends, taking a film home is useful as it allows you to watch at your own pace. It means you can rewind certain parts as many times as you like to really get to grips with the vocabulary. If you want a recommendation or have any questions about certain phrases in a film, our dynamic team of teachers are always here to help. The library at our Spanish school contains a variety of films: from the works of Almodóvar, to cartoons! Why not take advantage of such a valuable resource?                                                                                                                                                                                
Open Air Cinema: A final way to learn Spanish through film is by visiting an open air cinema, which are open to the public in Granada during the summer months. Showing current releases from the Spanish speaking world and dubbed blockbuster hits, even those who aren't enchanted by Hispanic cinema will enjoy the visit. And there isn't a better place to watch a film than outside amongst the warm summer breezes of Granada! If the timetable confuses you or you're not sure how to organise your visit- relax! Our Spanish school organises visits during the summer as part of our daily activity programme.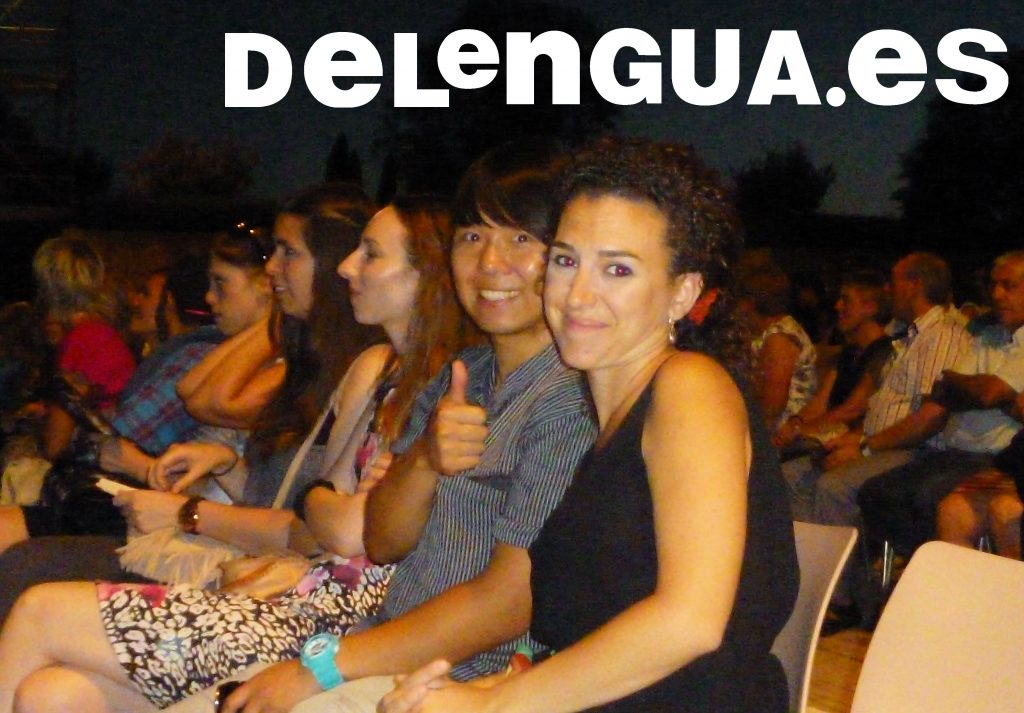 Sound good to you? For those who are interested in learning more about Hispanic culture, alongside Spanish grammar and speaking classes, take a look at our specific courses such as 'Spanish and Latin American History and Art' and 'Spanish and Latin American Literature'.
Happy watching!