Once you´ve signed up for courses at our Spanish school in Granada and sorted out your accommodation, you may be wondering what your first few days at the school will entail. For some of our students the experience might seem a bit daunting: it may be the first time they´ve travelled alone, their very first visit to Spain, or maybe they´re a complete beginner in Spanish. Whatever your worries, we´ll do everything we can to help you settle in as quickly as possible. Here´s a list of what you can expect in your first few days:
-Moving in: Many students opt to stay in Delengua accommodation, which may be in a shared student flat or with a host family. Shortly before you arrive, we will send you information about the address of your accommodation and where you can pick up your keys on the first day. All of our rooms are located a short walk from the school, and some are even in the school building.
-Introduction: Our intensive classes usually take place in the mornings throughout the week, with classes beginning at 10am. However, on your first day we´ll ask you to arrive at 9am to take part in an introduction. You´ll meet one of our teachers who´ll give you a tour of the school and explain the timetables of the Spanish courses and activities. We´ll also ask you to introduce yourself and talk a little bit about your reasons for learning Spanish. If you´re a complete beginner don´t panic! We simply want to hear your level of spoken Spanish to make sure we´ve placed you in the right group according to the placement test you took before you arrived. After the introduction, you´ll have time to ask any questions you may have and to grab a coffee before classes begin at 10am!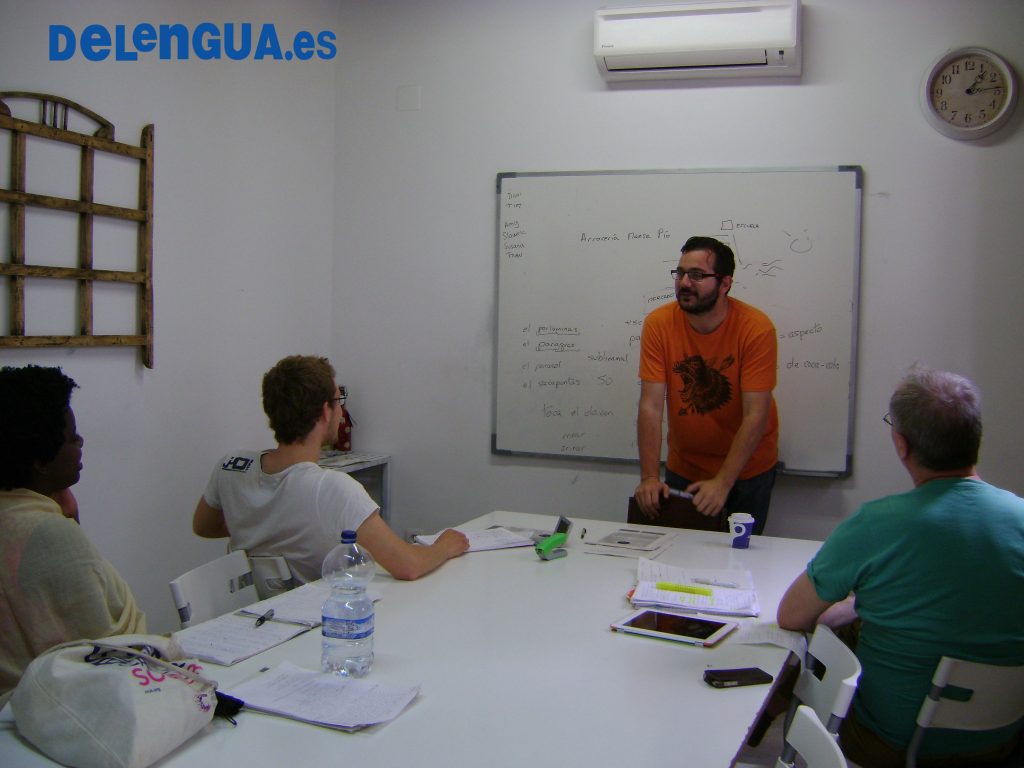 -Classes: At Delengua we offer maximum flexibility, meaning students can start classes any Monday and choose the length of time they wish to study at the school. It´s likely that some of the students in your class have already been at the school for a while, whereas others might be in their first week of classes. Our teachers are used to welcoming new students each week and making sure that the level of the class is appropriate for everyone. Expect to be given a bit of homework to do each day, and be sure to ask questions in order to take full advantage of your Spanish courses in Spain.
-Tapas: Monday´s activity is always tapas night. We take our students to various tapas bars around the city to experience one of the many perks of Granada: free tapas! This is a great opportunity to meet other students at the school, get to know some of the teachers and start finding your way around city.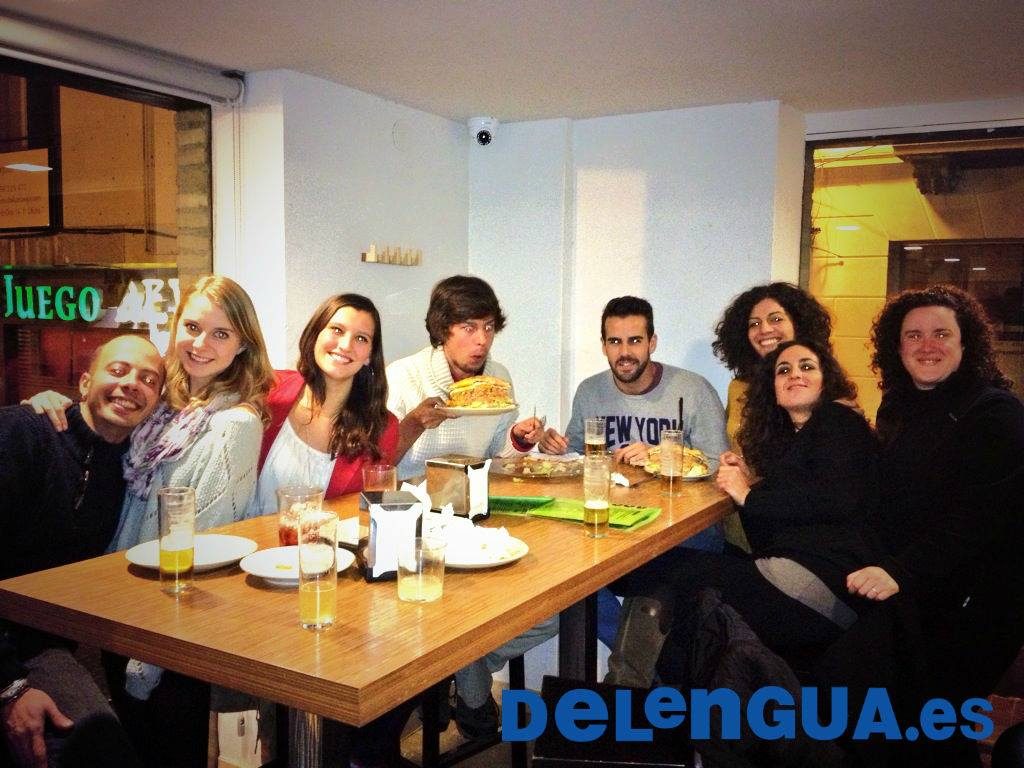 We look forward to welcoming you to our school very soon! Remember to follow us on facebook and don´t hesitate to get in touch if you have any questions about our Spanish courses.