Have you always wanted to pick up a new language but never know when the right time to start is? Well now is your time! The start of a new year is the perfect time to either learn Spanish from scratch, brush up your rusty Spanish from the past, or even just practise speaking Spanish in Spain!
Here at the Escuela Delengua in Granada, we offer Spanish courses for absolute beginners all the way up to proficient users. Therefore, there will always be a class suited to your level. By coming Spain and taking one of our Spanish courses, you will experience and learn so much more about Spanish than just the grammatical and lexical structures you would from a textbook in your own country. Spanish is not only limited to Spain; it is spoken in over 20 different countries. In this way, we aim to open your eyes and mind to the vast and rich cultures throughout the Spanish-speaking world. By being able to communicate with a Spanish-speaker in their native language shows that you are able to understand their culture and their lifestyle. By trying completely new experiences, whether that may be tasting new foods or simply joining in with a typical Spanish tradition, will expose you to a whole new way of thinking and behaving.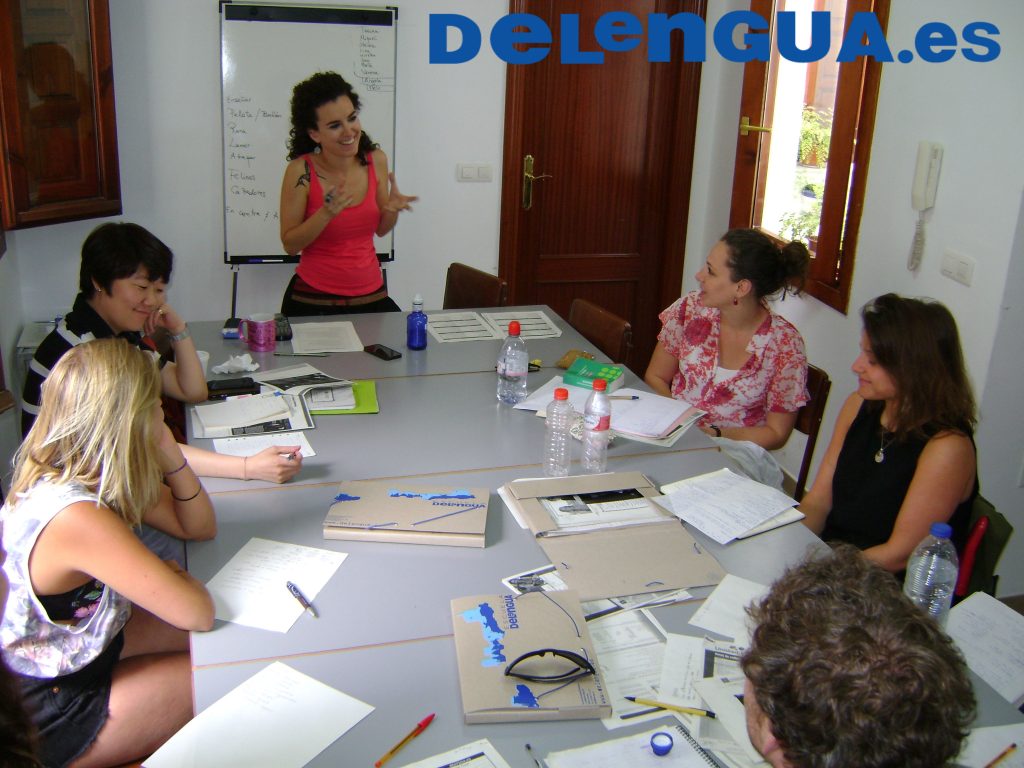 At Escuela Delengua, after taking part in the Spanish course, we encourage our students to take their Spanish outside the classroom with our daily activities. These include cultural visits such as visits to the impressive Cathedral or the magnificent Alhambra, as well as watching Spanish films and enjoying Tapas; typical Spanish delicacy. In this way, you have the opportunity to put everything you have learned in the classroom, into practice with the real Spanish-speaking world.
So what are you waiting for? 2017 is your year to come to Spain and experience what it´s like to live as a true Spanish person!