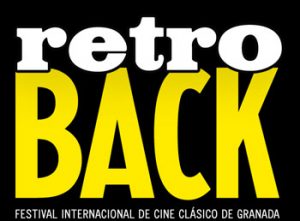 Español
Inglés
El festival de Cine Clásico, el "Retroback", es único en el mundo. Es una conmemoración del primer cine del siglo 20, para que nunca se olviden las grandes películas de esta época. Pero como nueva oferta en un mundo nutrido de eventos culturales en Granada, el Festival de Cine Clásico todavía es muy joven. Fue creado en 2008 y tuvo lugar por primera vez en enero de 2009. "Retroback" está dirigido por David López González, crítico de cine y fundador de la web cinematográfica de ideal.es. Con el festival, los organizadores quieren llenar un hueco inédito en el panorama de festivales nacionales e internacionales. "Retroback" se celebra en Granada este año entre el 17 y 28 de febrero y cada año otro actor, otro director u otro tema está en el centro de la atención. Conmemorando el 80º cumpleaños de Audrey Hephurn, el I Festival en 2009 giró en torno a la legendaria actriz. Y como en el cine todo trató de Audrey Hephurn la ciudad organizó paralelamente una exposición de objetos que pertenecieron a la actriz. "Retroback" es un festival para los amantes del cine clásico y para todos los cineastas.
Si tú también quieres ver alguna vez este festival único en el mundo, combina tu visita en Granada con un curso de español en la Escuela Delengua, por ejemplo, el curso de Literatura de España y Latinoamérica.
 The Classic Film Festival "Retroback" is unique in the world. It is a conmemoration of the first cinemas of the 20th century so that the great movies of this epoch will never be forgotten. As a new offer in the well-fed world of cultural events in Granada, the film festival still is quite young. It was created in 2008 and took place for the first time in 2009. "Retroback" is managed by David López González, film critic and founder of the cinematic website ideal.es. With this festival, the organizing committee wants to fill a whole in the panorama of national and international festivals. "Retroback" is held in Granada between the 17th and 28th of February. Every year, the focus is on another actor, director or topic. The first festival in 2009 commemorated the 80th birthday of Audrey Hepburn and centred around this legendary actress. And since everything in cinema dealt with Audrey Hepburn, the city of Granada organized an exposition of some of the actress's belongings at the same time. "Retroback" is a festival for those who love movies and cineasts. If you, too, want to visit one day this unique festival, why not connect your visit in Granada with a Spanish Course at the Escuela Delengua, for example with the Spanish and Latin American Literature Course.