You've decided to come to Granada, one of Spain's most beautiful and impressive cities. Whether you're here to study, work, or just for a holiday, here are some great ways to improve your Spanish whilst in Granada, Spain.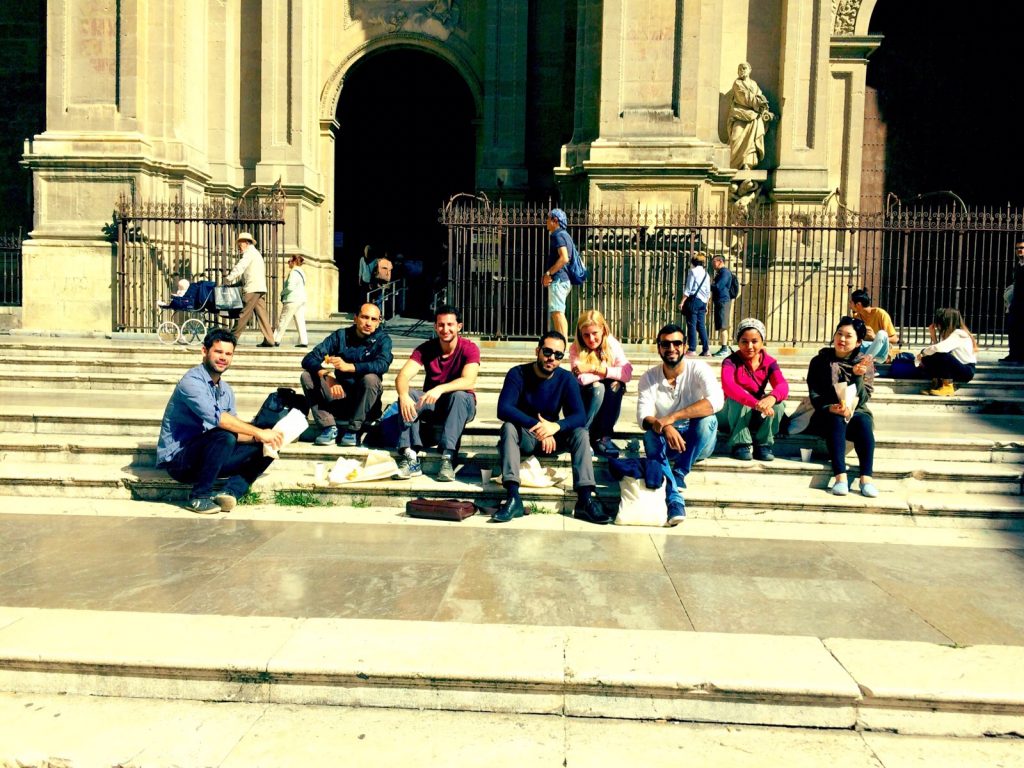 Spanish Course. Whatever your level we would always recommend signing up for a Spanish course in Granada. This gives you the basis to really interact with the city and its people, with many of the locals having little knowledge of English. At our language school, Escuela Delengua, we have some great, flexible options for studying Spanish in the beautiful Albaicín. We offer intensive courses and private lessons as well as specific courses such as Spanish through flamenco. (If you're an Erasmus student we also have a special offer that is designed to work around your timetable!) Studying Spanish at Delengua also opens the door to opportunities like exploring the rich cultural and historic aspects of Granada, through our numerous visits to the breathtaking monuments in the city.
Language Exchanges. It is really beneficial to make Spanish friends both to help you improve your language and to have an authentic Spanish experience. There are numerous bars such as Entresuelo, La Goma and Hannigan's in the city centre that host regular language exchanges during the week. Participating in language exchanges is so highly recommended that they form part of our diverse activity programme!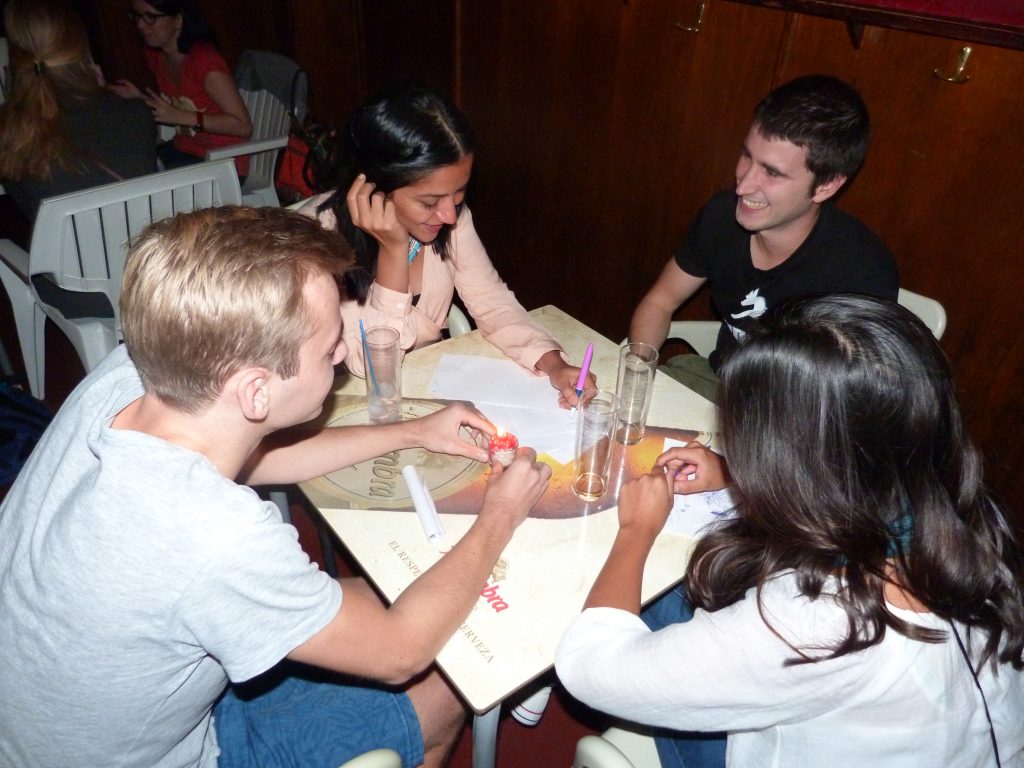 Stay with a Spanish family. If you are here on a short term basis, there's nothing better for improving your Spanish language than living with a Spanish host family, a decision that students on our language courses don't often regret! The 'comida casera' (homemade food) and exposure to Spanish that comes with it make this the ideal way of immersing yourself in Spanish life.
Spanish films and books. One of the best ways of honing your language skills it to observe the Spanish used in films and books, and learning  from it. Our school library facilitates this by providing a range of literature and DVDs to borrow for free.
Challenge yourself. We always encourage our language course students to try and survive without English as much as possible. On our activities our tours are always carried out in (slowly spoken) Spanish. Why not leave the map at home as you explore the beautiful side streets of the Albaicín and Realejo and force yourself to ask the locals for directions and advice on the best tapas bar?
If you would like to know more about Delengua's Spanish courses check out our website: www.delengua.es