During their time at our language school, most of our students choose to take the intensive course, meaning they have 20 Spanish classes a week. After such regular contact with the Spanish language, students might be daunted by the prospect of returning home and forgetting everything they have learnt. We aim to equip our students with the skills they need to continue studying Spanish when they return to their own countries. Here are some ways you can continue learning Spanish at home: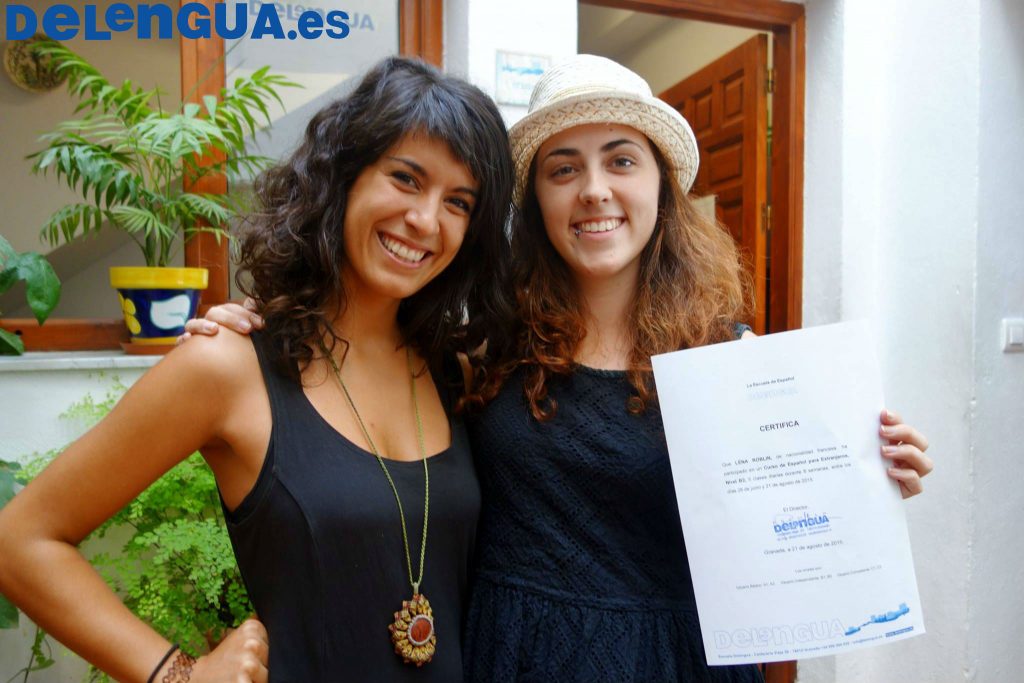 Take a night class: many cities will have institutions offering night classes in the Spanish language. Usually you only need to devote one evening a week, and you´d be surprised how much difference a few hour´s practise could make.
Read a book in Spanish: Reading will not only help you learn new vocabulary, but it will help reinforce words and conjugations that you learnt whilst studying Spanish in Granada. Pick a book appropriate for your level, and resist looking up every word you don´t know: instead, try to guess the meaning from the context. You could ask your teacher to recommend you a book whilst you are learning Spanish in Granada, so that you are well prepared to continue studying when you arrive home.
Keep up to date with the news: If you´re not a big reader, tuning into the Spanish news for a few minutes a day is a great way to keep up-to-date, whilst also improving your language. There are many national and regional news websites that offer written articles as well as videos, making it easy for you to practise your listening and reading skills.
Write in Spanish: Writing is a fantastic way to improve all aspects of a language. Use the handouts and notes that you made in class and try to use the grammar and vocabulary that you learned during your Spanish courses in Granada. It doesn´t matter what you write about but try to pick something that you enjoy – you could even write a postcard to your teachers here at Escuela Delengua!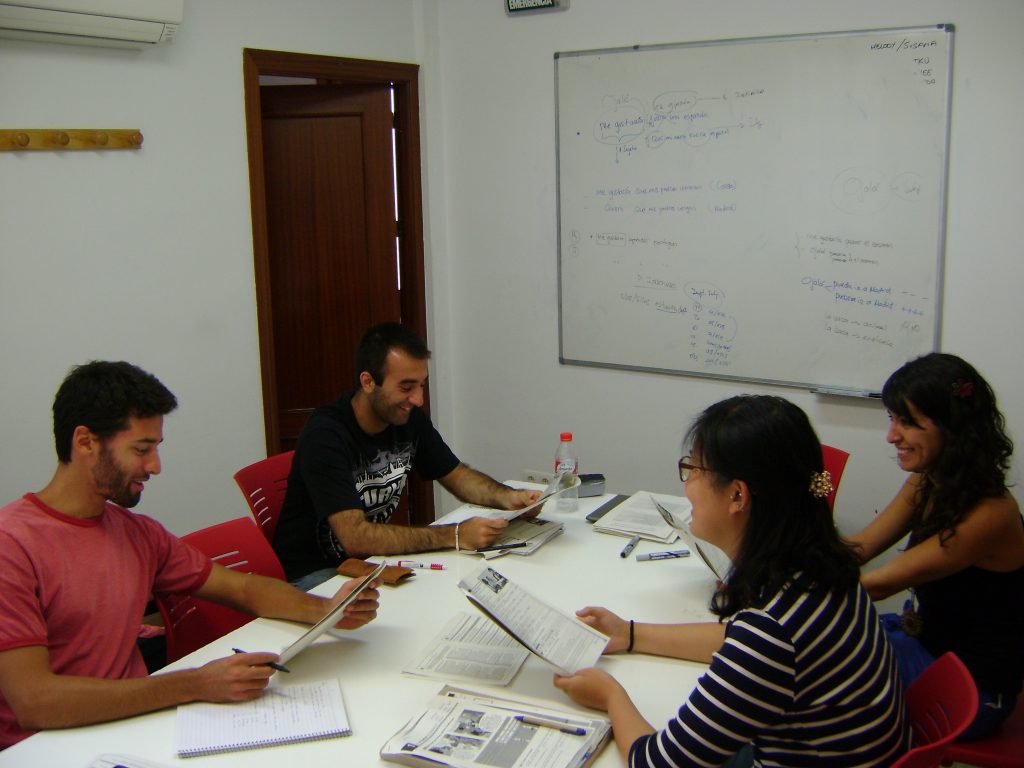 Organise a conversation exchange: In order to improve your command of a language, it is essential to practise speaking. Look online to find out if there is a Spanish conversation exchange group near you, or arrange a one-to-one exchange through a website such as conversationexchange.com or Gumtree. If you can´t find a native speaker to chat to, or your level is still very basic, try reading aloud. This will help you improve your pronunciation and reinforce vocabulary.
Follow us on facebook, twitter and google+: All of our facebook posts are in Spanish and we post grammar tips on google+ and twitter. Reading just a few sentences a day can help increase your vocabulary, so be sure to like and follow our pages.