The Cathedral of Granada is situated at a 5 minutes distance from the Spanish school Escuela Delengua, and right in the city centre. In its immidiate vicinity, there are also a lot of things to see. As has happened plenty of times in Andalusia, the Cathedral was built over an antique mosque. The construction started in 1523, and some years later, famous arquitect Diego de Siloé took the responsibility for the works.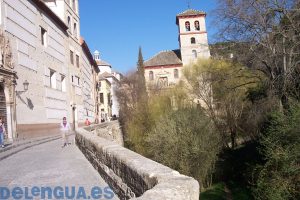 One can find many paintings of Alonso Cano in the Cathedral's interior. It was planned to construct two 81-meters high towers, however, this project could not be finished due to Cano's death and missing economic means. Nowadays, there is only one tower of 57 meters.Right next to the Cathedral and the Capilla Real, the Royal Chapel, one can go for a walk through the Alcaicería, the antique bazaar,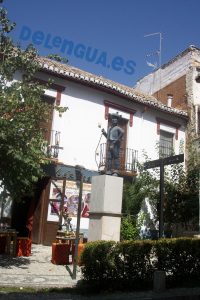 where once cloth, wool, silk and cotton shops were grouped together. This typical disctrict was destroyed due to a fire and reconstructed in 1843. Nowadays, the Alcaicería is dedicated to souvenir or pottery shops.Near by the Alcaicería, with the other students of Spanish School Delengua, you can eat and drink in the restaurants, churrerías and ice cream parlours in Plaza Bib Rambla or have a rest underneath the trees in Plaza de la Trinidad, Trinity Square in order to finish a beautiful stroll through the centre of Granada. You can come to Spanish School Delengua to make spanish courses and discover everything about Granada! See you soon!