Whilst many students struggle most with speaking and listening in a foreign language, it can also be incredibly difficult to write to a high standard in a language other than your mother tongue. Attending our Spanish courses in Granada will help build your confidence in all areas of the language, but you may still have problems with accuracy, or find it difficult to make your writing sound ´natural´ in Spanish. Here are some tips to help you along the way.
1. Read your writing aloud.
It may sometimes be difficult to spot errors in your own writing, or to pick up on sentences that are poorly structured or confusing. Reading your writing aloud can help you to notice errors and help you structure your writing so that it reads better.
2. Read More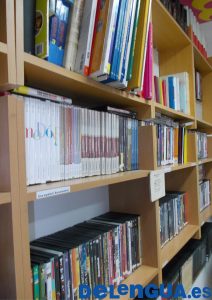 Don´t underestimate the effect of reading on your writing abilities. As in your mother tongue, reading in a foreign language can help you to increase your vocabulary and improve the structure of your writing. In addition, reading in Spanish will help you get a feel for what sounds most natural in Spanish, and help you learn useful phrases and connectives which will refine your writing style. Whilst you are learning Spanish in Granada, you´ll be fully immersed in Spanish culture and so it shouldn´t be too difficult to find something to read: try visiting Spanish news websites or pick up a book from the Escuela Delengua library. Your teachers should be able to recommend you a book to suit your level of Spanish.
3. Learn some useful phrases and connectives.
By learning a few key phrases to help tie your arguments together you can significantly improve the quality of your writing. Follow us on twitter and google+ for daily expressions and grammar tips that will get you writing like a native speaker.
4. Don´t be afraid to write!
One of the best ways to improve your writing is to write more! It may seem daunting to start writing exended texts in Spanish but it will only help you further develop your writing. Choose a topic that interests you and try to include a range of tenses and vocabulary. As the intensive Spanish courses in Granada are largely based around grammar and conversation, you may wish to write in your own time and ask your teacher to mark it for you. The school also offers private classes, in which you could ask to spend some time concentrating on your written skills.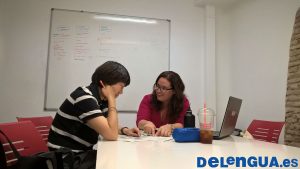 Hopefully these tips can help you build your confidence in written Spanish! If you´re interested in learning more about the courses on offer at our school, please visit our website for more information.