Our Spanish school Delengua was founded in 1997 and has since been offering quality courses to people worldwide for 15 years. During these last 15 years, the world has seen a quick development of the internet and more recently an exponential  i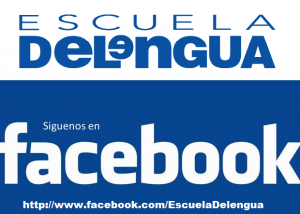 ncrease in the development of social networks. So, naturally, the Spanish School Delengua has created its own account on the most popular of the social networks: Facebook.
To establish a long term relation with our students, it was obvious for us that Facebook was the best social network available on the internet. To succeed with these long term friendships with our students, it is essential to maintain some interactivity with them. That is why we thought that the best thing to do was to create the Facebook page of Spanish School Delengua.  So, on this page the general activity consists of  publications of videos, songs, photos with students or of Granada and articles of newspapers always linked to the Latin world, Spain or Granada. You can also find the publication of our different articles of the bilingual blog and photos of events, which take place at school. Therefore this page will allow you to practice Spanish language, find anything you need to know about our school and improve your knowledge of Spanish culture without being in the context of a Spanish course.
This page can also be very useful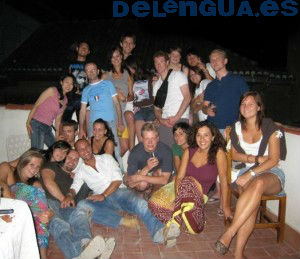 before your arrival to Granada, as you can ask everything you want and also have a look on all the different photos of parties, activities or excursions that previous students have posted on the Facebook page of Delengua. We are regularly on the page, so you can be sure that there will be someone every time to answer your questions. Because of this page, you can also contact students of the school, who will be happy to share their experiences of Spanish courses in Granada. Now you have only to do one thing: join Spanish school Delengua on Facebook!