At Delengua School, you can learn Spanish from 16 years old onwards and there is no maximum age. Every person who wants to learn Spanish is welcome, if he/she is 16 years old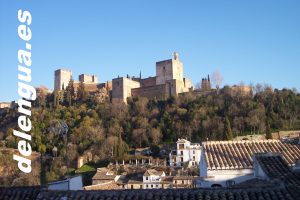 or 88. Every year various groups of older students who want to learn Spanish with their friends come to Delengua. For instance, this week, a group of Germans with people from 40 years to 78 years old came to our school with the desire to improve their Spanish language and learn more about Granada. To satisfy this demand, Delengua School has developed a special program of Spanish courses for groups.
Courses take place in the morning in groups from 5 to 10 students to not divide too much people who prefer to stay together. This offer includes 20 classes of 45 minutes per week with Spanish and graduates teachers, the access to the library, to the computer room and free Wi-Fi for laptops. Every afternoon, there is a guided activity of the most famous places of Granada.The group can choose according to everyone's preferences among the Alhambra, Sierra Nevada, the Albaicín, the Cathedral…At the end of the day, the students go back to their Spanish families, which is a good way to exchange and practice Spanish with natives.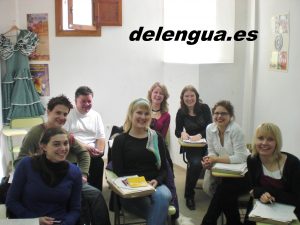 The groups are often coming for only one or two weeks. That is why Delengua School has developed this offer totally adapted to what groups are looking for, that means, doing the more things possible during the stay to discover Granada and improve their Spanish Language with morning courses. With this offer, groups can beneficiate from different services like a pickup service from Malaga or Granada Airport or a teacher dedicated to the group. To conclude, if you are coming in group, you will beneficiate from special prices according to your choice of activities and courses.