Spain is a country with many faces. The climate, culture and cuisine vary greatly between north and south and from region to region, so when deciding on your Spanish course in Spain it´s important to choose the region most suited to you. With it´s rich history and vibrant student population, we believe that Granada is the ideal location for your Spanish learning experience. In fact, many of our students don´t want to leave after they´ve completed their Spanish course in Granada. Here are some of the reasons why we think Granada wins the hearts of students from all over the world.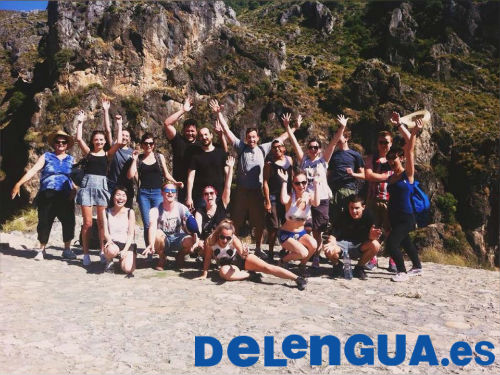 An international city: for hundreds of years Granada has been a melting pot of cultures, and this is still very evident today. The strong influence of other cultures is obvious in the architecture, music and food typical of Granada, and today you will hear many different languages being spoken on the streets of the city. We believe that this mixture of cultures and nationalities is what makes Granada so inviting to our students. We´re confident that, no matter how far   you´ve come, you´ll find something in Granada that will remind you of home.
A traditional city: despite being an international city, Granada has strong musical and culinary traditions that many people would consider to be quintessentially Spanish. Flamenco is very much alive on the streets of Granada, and you will regularly hear buskers playing traditional Andalusian music. Tapas, the small portion of food that you receive free with your drink, is another of the treats on offer in Granada. For this reason we believe that our students get a true taste of tradition during their stay at our Spanish language school.
Celebrations and Festivals: If the Spanish are famous for anything, it´s for their fiestas. There are many national, regional and religious festivals throughout the year, and the locals certainly know how to celebrate. Students at Delengua enjoy the dramatic processions of Semana Santa and the impressive funfairs of Corpus, which give them a better insight into the cultures and traditions of Andalusia. We encourage our students to get involved with celebrations and regularly organise activities according to the calendar of events in Granada.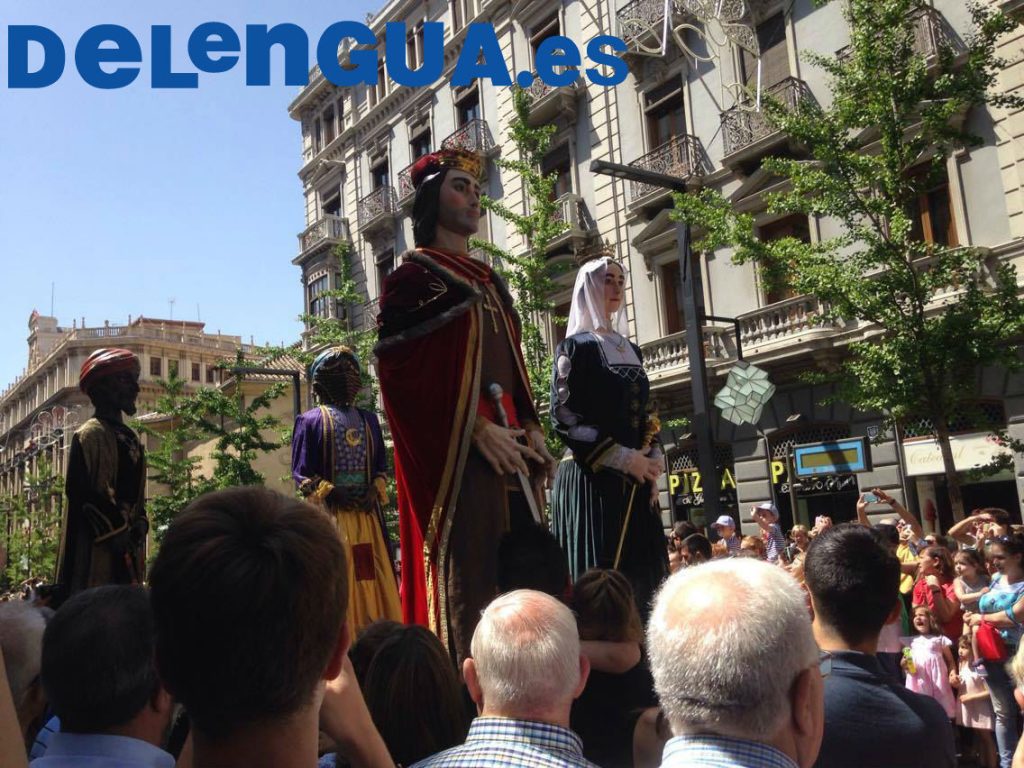 Low cost of living: The prices in Granada make it a more affordable option than many other cities in Spain. With low rent prices and many low-cost restaurants and bars, most of our students have no trouble in taking full advantage of their time in Granada. What´s more, the cost of our Spanish courses in Granada are extremely competitive, so you´ll have more money to spend enjoying the city.
Escuela Delengua: As Delengua is an independent language school, you can only get the Delengua experience here in Granada. We believe that our combination of fantastic teaching, excellent resources and engaging activities help immerse our students in Spanish language and culture so that they improve their language whilst having fun along the way. Take a look at our facebook page for photos and information about our daily activities, and check the reviews to find out what our students think of us.