Are you looking for a Spanish school in Spain? Then come to Granada to discover our Spanish school Delengua! The Delengua School offers different Spanish courses to help you to dominate the language of Cervantes.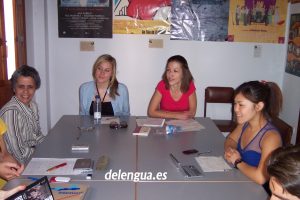 The most popular are intensive Spanish courseswhich are 20 courses per week, generally in groups of 4 or 5 students with a similar level.
If you want to improve faster, you can also follow individual classes.After the courses, you have all the afternoon to visit one of the most important cities of the Spanish history. Granada has an awesome heritage of its history. For instance, the school is located at the beginning of the district of the Albaicin and just a few minutes of the cathedral. You will also discover the miradores(viewpoints) where we can see the Sierra Nevada and the Alhambra! To finish your day, why not eating tapas in the numerous bars or learning a Spanish dance? If you come to Delengua School, you will learn the Spanish language improving also the culture of Spain without getting bored because there is always something to do here.
If you want to learn the Spanish with a famil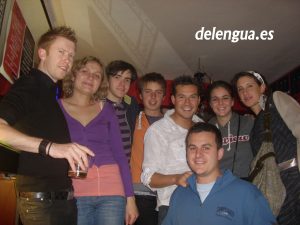 y atmosphere not only with courses but also activities organized by the school or students, come here to our school Delengua. You can consult the page of prices and dates and you will check that the prices of Spanish courses and different possibilities of accommodation have not increased since 2009! We are waiting for you!